Unistrut P1000T is a type of strut channel framing system that is commonly used for supporting mechanical and electrical installations.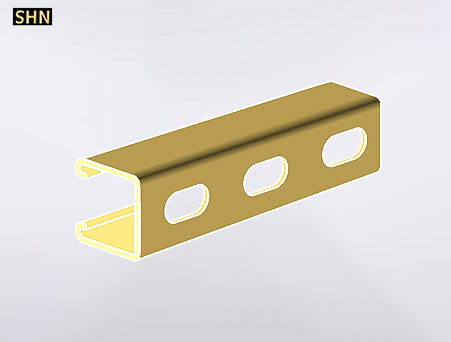 unistrut p1000t is made from high-quality steel and has a pre-galvanized finish for added durability and corrosion resistance.
The unistrut p1000t profile is a standard 1-5/8" x 1-5/8" channel with a 12-gauge thickness and a slotted design that allows for easy installation and adjustment of fittings and accessories.
unistrut p1000t channel system is ideal for a wide range of applications, including pipe and conduit support, cable management, and HVAC equipment mounting.
Please leave your message or consult online customer service for more unistrut p1000t, We will give reply any time.