Unistrut channel is made from high-quality steel and is designed to withstand extreme weather conditions, making it an ideal choice for solar photovoltaic stents that are exposed to the elements.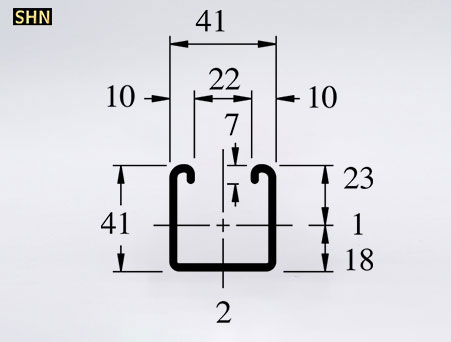 SSHN, Unistrut channel can be easily customized to fit the specific needs of a solar photovoltaic installation, making it a flexible and adaptable solution for a wide range of solar projects.
Unistrut channel is also easy to install, which is particularly important for solar photovoltaic stents that need to be installed quickly and efficiently.
Unistrut channel can be easily cut to size and assembled using standard hardware, making it a cost-effective solution for solar photovoltaic stents.
Overall, Unistrut channel is an excellent choice for solar photovoltaic stents because of its strength, durability, versatility, and ease of installation.
Whether you are installing a small residential solar system or a large commercial installation, Unistrut channel can provide the support and stability that you need to ensure that your solar photovoltaic system operates at peak efficiency for years to come.
Please leave your message or consult online customer service for more unistrut channel products, We will give reply any time.