Hot dip galvanized strut channel is a type of metal framing system used in construction and electrical installations.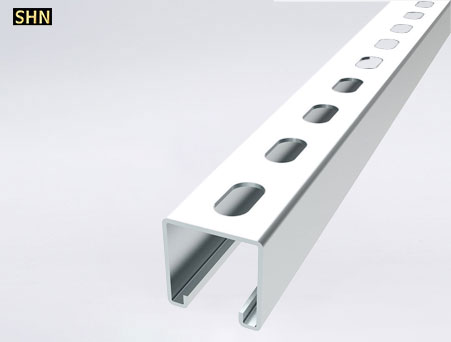 It is made of galvanized steel and is designed to support electrical conduit, cable trays, and other types of piping.
The hot dip galvanization strut channel process involves dipping the steel into a bath of molten zinc, which forms a protective coating on the surface of the metal.
This coating prevents corrosion and rusting, making the strut channel durable and long-lasting.
Hot dip galvanized strut channel is commonly used in outdoor and corrosive environments, such as industrial plants, bridges, and marine structures.
Please leave your message or consult online customer service for more hot dip galvanized Strut Channel products, We will give reply any time.