Unistrut slotted channel is a type of metal framing system that consists of a series of slotted channels made from cold-rolled steel.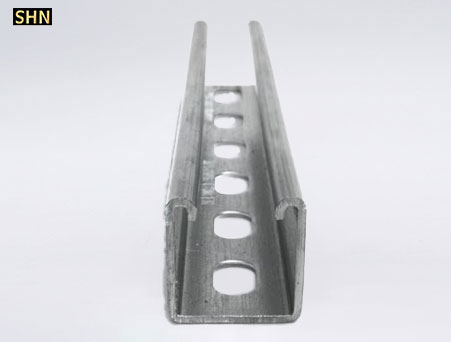 The channels are designed to provide a versatile and cost-effective solution for supporting and securing a variety of building materials, including pipes, conduit, electrical cables, and HVAC equipment.
The slots in the channels allow for easy attachment of fittings and accessories, such as brackets, clamps, and hangers, using nuts, bolts, and other fasteners.
This makes it easy to customize the system to meet specific project requirements and adjust it as needed over time.
Unistrut slotted channel is available in different sizes and finishes to suit various applications and environments.
SSHN slotted channel is commonly used in commercial, industrial, and residential construction projects, as well as in infrastructure and transportation applications.
Please leave your message or consult online customer service for more Unistrut slotted channel products, We will give reply any time.