Unistrut brackets are essential components in any construction project, providing support and stability to various structures. Among the different types of brackets available, the Unistrut 45 Degree Angle Strut Bracket stands out for its versatility and durability.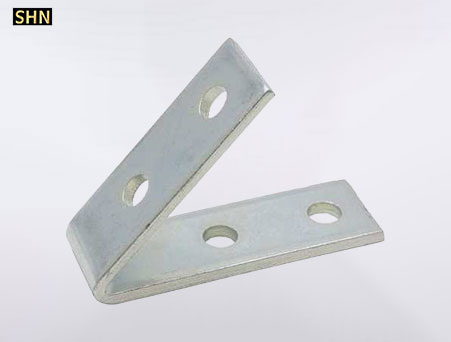 Unistrut bracket is designed to fit onto Unistrut channels, which are widely used in construction for their strength and flexibility. The 45-degree angle of the bracket allows for a variety of installation options, making it suitable for a range of applications, including pipe support, cable management, and HVAC systems.
One of the key advantages of the Unistrut 45 Degree Angle Strut Bracket is its ease of installation. The bracket can be secured onto the Unistrut channel using standard hardware, such as bolts and nuts, without the need for additional tools or equipment. This makes the installation process quick and efficient, saving time and reducing labor costs.
Another benefit of this Unistrut bracket is its robust construction. Made from high-quality materials, such as steel or aluminum, it can withstand heavy loads and harsh environments, ensuring long-lasting performance. This makes it an ideal choice for industrial and commercial applications, where reliability and durability are essential.
In addition to its practical benefits, the Unistrut 45 Degree Angle Strut Bracket also offers aesthetic advantages. Its sleek design and clean lines create a streamlined look that complements modern architectural styles. This makes it a popular choice for building exteriors and interiors, as well as for decorative purposes.
Overall, the Unistrut 45 Degree Angle Strut Bracket is an excellent choice for anyone looking for a versatile, durable, and easy-to-install bracket solution. Whether you are a contractor, engineer, or DIY enthusiast, this bracket can help you achieve your construction goals with ease and efficiency. So why wait? Invest in the Unistrut 45 Degree Angle Strut Bracket today and take your construction projects to the next level!
Please leave your message or consult online customer service for more unistrut 45 degree Angle Strut Bracket, We will give reply any time.