4 hole 90 degree strut bracket is a metal bracket with four holes that is designed to hold a metal strut at a 90 degree angle.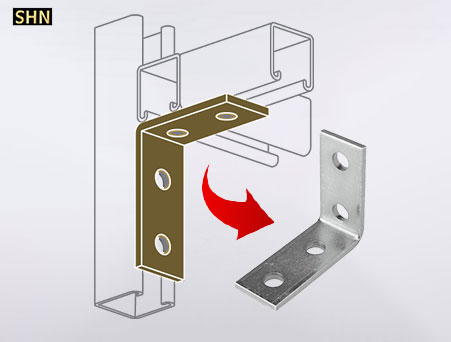 Unistrut bracket is typically made of steel or aluminum and is used in construction to provide support for beams, pipes, and other structures.
The four holes allow for easy attachment to the strut, while the 90 degree angle provides a strong and stable connection.
unistrut channel bracket is often used in conjunction with other brackets and hardware to create a complete support system for a variety of building applications.
Please leave your message or consult online customer service for more Unistrut 4 hole 90 degree strut bracket, We will give reply any time.