316 Stainless steel strut channel is a type of metal framing system used in the construction industry.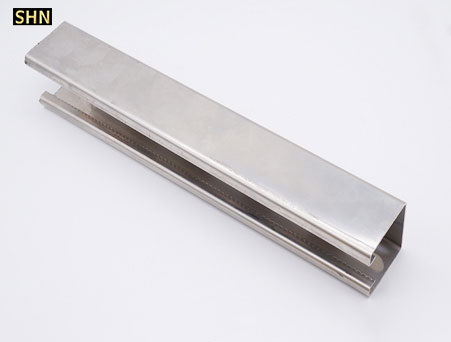 Strut Channel It is made of 316 stainless steel and is designed to support and secure various types of equipment, pipes, and electrical conduits.
The Stainless steel strut channel is typically installed in a horizontal or vertical orientation and is secured to a building's structure using bolts or other fasteners.
Stainless steel strut channel is highly durable and resistant to corrosion, making it ideal for use in harsh environments such as chemical plants, food processing facilities, and marine applications.
Stainless steel Strut Channel It is also available in a variety of sizes and configurations to accommodate different load requirements.
Please leave your message or consult online customer service for more 316 stainless steel strut channel, We will give reply any time.