Hot dipped galvanized strut channel is a type of steel channel that has been coated with a layer of zinc through a hot-dip galvanizing process. This process involves immersing the steel channel in a bath of molten zinc, which creates a protective layer that helps prevent rust and corrosion.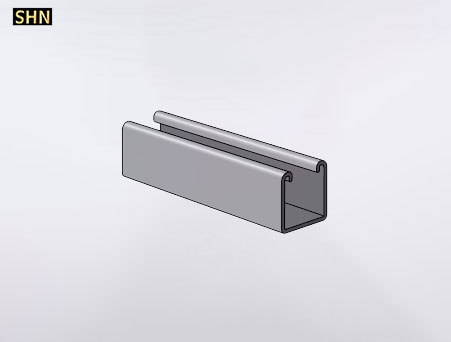 The hot dipped galvanized strut channel itself is a versatile and commonly used component in construction and engineering projects. unistrut p1747 is typically made of steel and has a C-shaped cross-section, with a series of holes or slots along the length of the channel. These holes or slots allow for easy attachment of other components or fixtures, such as pipes, conduit, or electrical boxes.
Hot dipped galvanized strut channel is particularly well-suited for outdoor or corrosive environments, as the zinc layer provides an additional layer of protection against rust and corrosion. It is also commonly used in applications where strength and durability are important, such as in the construction of bridges, buildings, and industrial machinery.
Please leave your message or consult online customer service for more hot dipped galvanized strut channel, We will give reply any time.