Aluminum alloy strut channel fitting is a type of structural component used in construction and industrial applications. It is made from an aluminum alloy, which provides strength and durability while also being lightweight.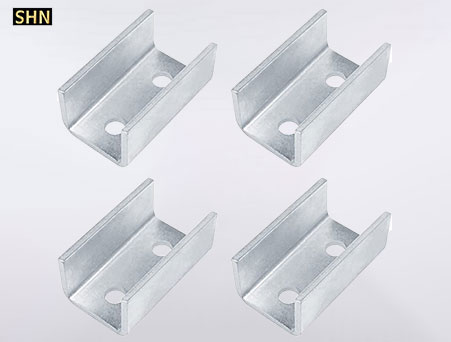 The channel is typically designed with a series of slots or holes along its length, allowing for easy attachment of other components such as brackets, fittings, and accessories.
Aluminum alloy strut channel fitting is commonly used in the construction of support structures, racks, and electrical systems, as well as in manufacturing and assembly applications. It is popular due to its corrosion resistance, high strength-to-weight ratio, and ease of installation.
Please leave your message or consult online customer service for more Aluminum alloy Strut channel fitting, We will give reply any time.