I can provide you with some information on 12 gauge standard or Deep Strut Channel.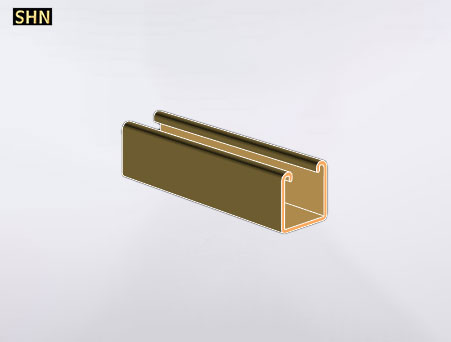 12 Gauge standard or deep Strut Channel is a type of metal framing system used to support electrical, plumbing, and mechanical systems in commercial and industrial buildings. The gauge refers to the thickness of the metal, with 12 gauge being thicker than 14 gauge.
The standard strut channel is typically 1-5/8 inches wide and 1-5/8 inches deep, while the deep strut channel is typically 2-1/2 inches wide and 1-5/8 inches deep. The deep strut channel is designed to support heavier loads and is commonly used in applications such as HVAC systems and heavy-duty machinery.
Both standard and deep strut channels are available in a variety of materials, including steel, stainless steel, and aluminum. They are also available in a range of finishes, such as galvanized, painted, and powder-coated, to provide protection against corrosion and other environmental factors.
When selecting the appropriate strut channel for your application, it is important to consider the weight and size of the items being supported, as well as the environment in which it will be installed.
Please leave your message or consult online customer service for more 12 Gauge Standard or Deep Strut Channel, We will give reply any time.